Aastra
PureEdge sells and services many Aastra IP phones including but not limited to: the Aastra 6730i, 6731i, 6739i, 6750i, 6755i, 6757i. PureEdge chose to support Aastra products because of their dedication to helping enterprises succeed by exceeding their expectations for value, performance and service.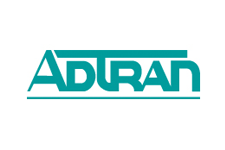 Adtran
Adtran is a leading provider globally for networking and communication equipment, PureEdge often recommends Adtran products to its customers because of the company's innovative portfolio of equipment. PureEdge sells and services Adtran equipment specializing in the Adtran Netvanta switches, routers and firewalls. PureEdge Technologies technicians hold multiple certificates from the Adtran University as Adtran Technical Support Professionals.

Allworx
PureEdge is an Authorized Partner of Allworx holding many certificates from the APEX program for Allworx Certified Professional and Authorized Partner of Excellence at the Platinum level. PureEdge services and sells all Allworx products from network servers to software keys to mobile apps to switches all the way to PureEdge's most popular phone the 9212L. Whether your business is large or small, when it comes to your communications system, you should never have to compromise. That belief is at the core of everything PureEdge Technologies does for its customers. That is why PureEdge offer the most user-friendly communications system in the marketplace today such as Allworx.

ConferTel
PureEdge offers many solutions to its customers one of which is the ability of conference calling through many different options. ConferTel helps businesses get connected with easy to use, no contract, and satisfaction guaranteed service. For smaller businesses who do not need onsite conferencing software ConferTel's partnership with PureEdge offers customers the ability for web-based information services and communication solutions, Providing a range of event-driven applications, including fully managed webinar services for participant-paid and lead generation, audio and web conferencing, operator assisted event calls and on-demand record/replay services.

EnGenius
PureEdge implements EnGenius products for much of its cordless and wireless voice and data solutions. EnGenius pioneered the "Affordable Long-Range Wireless" product category.  Its award winning, long-range devices consistently outperform competitors' deployment coverage; it is through PureEdge support and sale of EnGenius products and the ongoing partnership that PureEdge is able to offer these superior wireless options to its customers. PureEdge holds certificates for EnGenius' EnPower Elite Dealer.

LifeSize
PureEdge Technicians have undergone a large amount of training on LifeSize products and software. PureEdge uses LifeSize products in order to offer its customers the best of video conferencing. PureEdge strives to offer every aspect of communication without compromise seamlessly. PureEdge specializes in phone systems, however business communication is so much more, and it is through partnerships with companies such as LifeSize that PureEdge is able to offer its  customers any aspect of communication they require, video conferencing being one of the fastest growing new technologies. 

Plantronics
Plantronics, Inc. introduced the first lightweight communications headset in 1962 and is today the world's leading designer, manufacturer and marketer of lightweight communications headset products. Through PureEdge Technologies' partnership with Plantronics PureEdge is able to offer many of the leading wireless headset solutions to its customers, one of the most popular being the Plantronics CS 540.

Polycom
PureEdge is proud to offer its customers Polycom products. PureEdge is able to provide the most cost effective technology to its customers through many of the Polycom Products. Polycom's newest line of VVX phones have created some of the best solutions for PureEdge customers. PureEdge offers the full line of Polycom IP products from the SoundPoint IP Desktop Phones to the SoundStation IP Conference Phones to the VVX business line.
Windstream/Paetec
PureEdge Technolgies is a certified installation partner of Windstream (formerly Paetec). PureEdge is able to provide quality equipment and personalized service to Windstream voice and data customers. Windstream recommends PureEdge to new customers for many cabling work and installations due to the relationship and trusted service PureEdge provided before during and after installation.